Rent a Motorcycle in Croatia
– Which motorcycle rental Croatia service to choose?
Before you plan your holiday, it is worth considering a motorcycle or scooter hire. There are a number of advantages and benefits of hiring a motorcycle in Croatia as opposed to visiting the country by car. These include:
Immobility – A scooter is ideal for those who only want to discover a single location, or two locations maximum during their holiday. With the motorcycle you are free to go where you want, when you want.
Freedom – Visiting Croatia by scooter gives you freedom of movement. This allows you to travel along quiet roads and small streets which are inaccessible to cars. You can also discover places car drivers easily pass by. You don't have to worry about public transport or expensive taxi fares. You can also easily park your motorcycle virtually anywhere without having to pay for parking.
By renting a motorcycle, you get the opportunity to ride on some of world's most beautiful roads and coastal routes. This gives you unforgettable memories. For example: the road from Split to Dubrovnik, the road from Sibenik to Zadar, the road from Skradin to Krka waterfalls or the road between Vrbnik and Kraljevica.Croatia also has numerous exciting cities which are ideal for motorcycle rental. For example: Split, Zadar, Dubrovnik, Zagreb.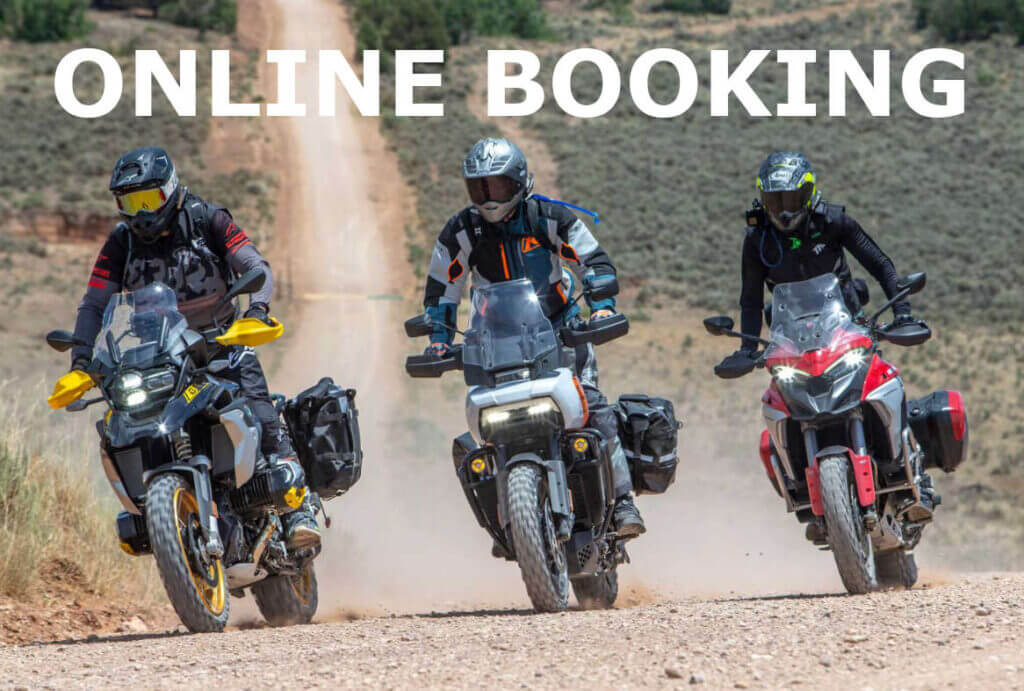 Adventure motorbike rental
Mid-size adventure motorbike rental
Ducati Panigale V2 may have caused more doubt than Ducati's other bikes but it was a work of art that
Read More »
Rent a Motorbike or Scooter video channel
Rent a motorbike in Croatia
Airport delivery
See the best of Croatia
History and culture
Why Croatia
Rent a motorbike in Croatia
While traveling the world, people always need some type of vehicle to get to the destinations they want to explore. With Desmo adventure motorbike rental Croatia you make the right choice when exploring our amazing country.
Choose adventure, Desmo Adventure
Most people will fly to Croatia. It is your choice if you want to continue to be an ordinary tourist. Or you'll be an adventurer. While there are many ways to get around, Desmo adventure has decided to offer you motorcycles. Motorbike rental is based in Split, with many years of personal riding and exploring Croatia. And we definitely suggest that the best way is motorbike rental. Instead of scooter rental a car or any other form of transportation. We recommend that you rent a real size motorcycles like BMW R1250GS, Ducati Multistrada V4 or KTM 890 Adventure, will not only make your Croatian experience more extraordinary and fun but also much safer, which is most important.
Airport delivery
See the best of Croatia
History and culture
Why Croatia