Desmo Adventure is a destination management and motorcycle rental company based out of Split, Croatia.
Our head office in Split placed in the heart of Dalmatia and the biggest city on Croatian coast we specialize in motorcycle rentals and planning your trip in Croatia or even outside its borders.
We are true two wheel enthusiasts with the travel experience in Croatia, Bosnia and Hercegovina, and Montenegro. Our staff delivers extraordinary experience to your travel while our motorcycle fleet allows you to choose from some of the most prestige motorcycles on the market for your vacation on wheels.
We offer complete destination and motorcycle management as well as motorcycle rental in Croatia and beyond. From our fleet we let you choose between world's most prestigious motorcycles brands like Ducati and BMW.
Depending whether you decide to ride on your own or in a pack, our agents can advise you with most desirable routs, plan it all for you or guide you through them and show you all the hidden gems. Throughout the years of riding and living in Croatia we acquired desirable knowledge and discovered the best what Croatia can offer. Go beyond the long lines and crowded beautiful beaches, find your on paradise in every extraordinary experience what we deliver to each rider all depending on its dreams and desires.
If you are seeking for unforgettable journey our tailor made programs are right thing for you.
We aim to provide the best riding experience available! That is one reason why we love Ducati motorcycles, because they embody that ultimate riding experience. We hope you have a safe and enjoyable rental, and to that end we have put together the following terms and conditions:
Requirements
Booking Terms
Rental Information
FAQ
Requirements
Requirements
Motorcycle Renters must be at least 21 years of age.
Motorcycle Renters must possess a valid driver's license with motorcycle endorsement.
Motorcycle Renter must also possess a valid passport for identification.
Motorcycle Renters must have 2 years riding experience operating a similar high performance motorcycle.
No trick riding, stunts, wheelies, stoppies, racing, or riding on a track.
Booking Terms
Rental Information
FAQ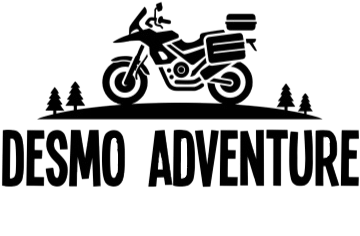 Dome adventure d.o.o.
Vukovarska 99, Hrvatska
VAT id# (OIB): 46840602159
IBAN: HR6924070001100554021, OTP Banka d.d., Split SWIFT/BIC: OTPVHR2X
Commercial Court in Split, MBS 060333314
ID KOD HR-AB-21-060333314
Share capital 20,000.00 HRK, paid in full
Come to meet us and our bikes at:
Vukovarska 99
21000 Split
Croatia
Desmo Adventure motorbike rental Split office
Desmo Adventure m

otorbike rental Dubrovnik office