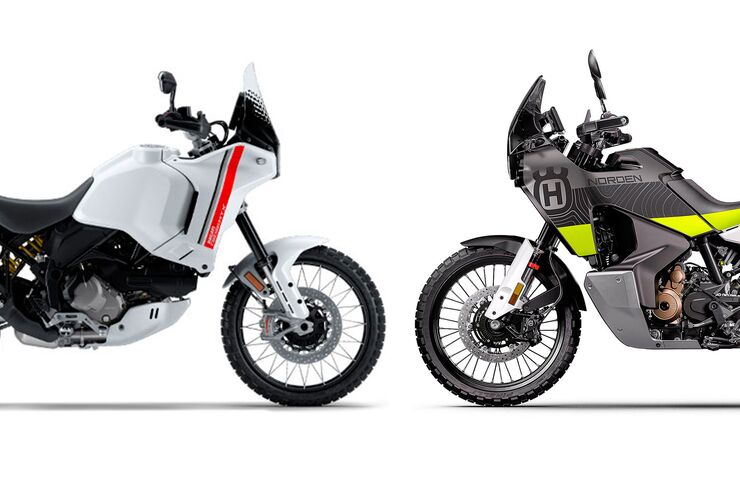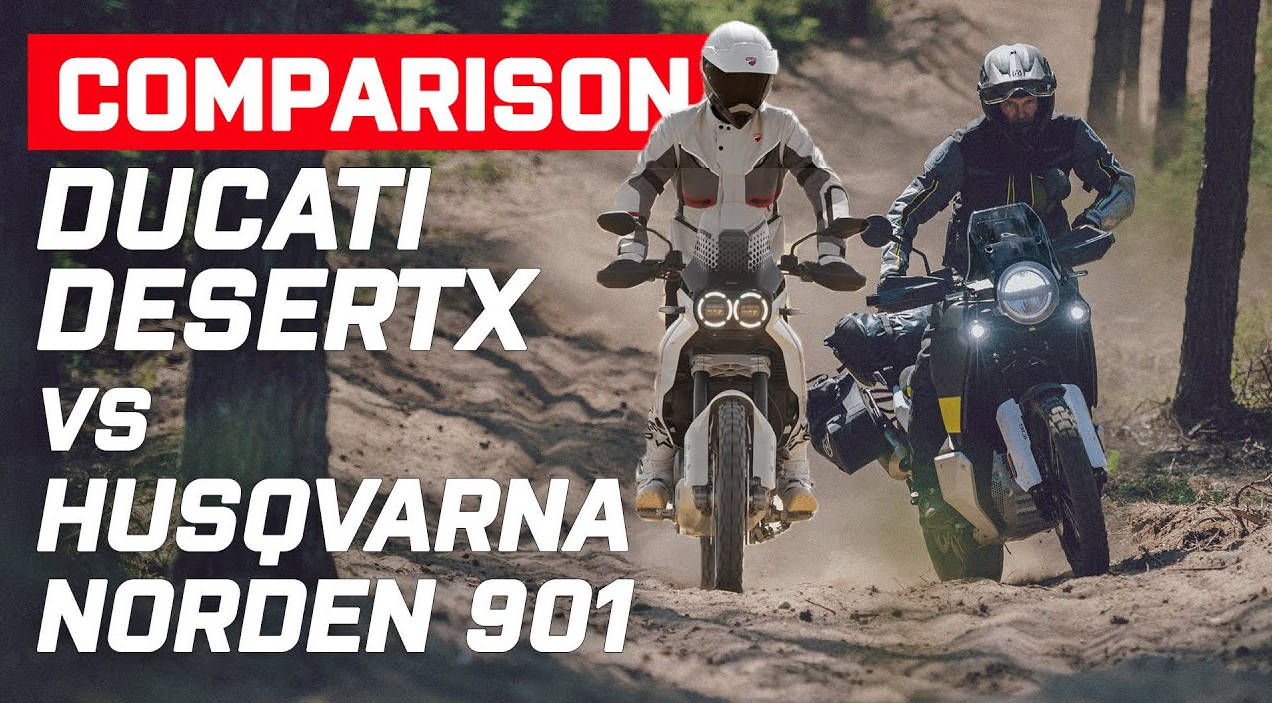 Enduro fans, take note. I've got two modern motorcycles that can do double duty as an enduro machine or a street legal scrambler. They are the Ducati Desert X and Husqvarna Norden 901, both 2022 models with knobby tires, high bars, raised suspensions and big fuel tanks.
Desert X
The Desert X is my bike. I ride it everywhere, even though the bulky knobbies severely impact my fuel economy and ability to pick up speed quickly. The Husqvarna is just as rugged looking but has more street-friendly tires. It would be an excellent bike for riding trails with occasional pavement sections because you can switch between road and off-road settings easily with a flip of the switch.
I've already written that both bikes are obscenely expensive at $17,995 and $19,990 respectively. But I plan on continuing my long term test with these two motorcycles for another year or so to see which one comes out on top when it comes time to sell them.
The Husqvarna Norden 901 was designed by Kiska, the same Austrian design firm that has worked on all of Husqvarna's scramblers since the early 1970s.
Norden 901
The 901 is a gorgeous bike with big chunky tires and four-piston brakes front and rear.
It's got moody dual headlights like you'd see on an old R90 and a wide high bar that makes you feel like you're cruising all 1960s California surfer style on the way to Big Sur.
The Desert X is not as pretty but I prefer the big rally-style number board over the minimalistic Husqvarna headlight. The Ducati has dual headlights as well, so there's nothing special there.
The Desert X is the only modern enduro that looks like a proper dirt bike, which I love.
Ducati's designers definitely went with function over form when they designed this thing and it shows: The boxy gas tank holds 5.8 gallons for an average range of around 200 miles depending on how you ride.
The Desert X also has a large aluminum skid plate that, thankfully, is removable. I've already taken it off once for servicing and probably won't put it back on until the summer riding season ends.
Both bikes offer space for small saddlebags or tank bags but you'll need to install them yourself. On the Ducati you simply bolt them to the frame, which is easy to do. Husqvarna's tank has a plastic cover over the top as well as a metal latch that would be very difficult to pry off.
The Desert X comes with a helmet lock hidden under the seat and an accessory socket for recharging phones or other gadgets along with a USB port installed on the right handlebar.
The Desert X also has a proper hand guard for use during cold or rainy weather conditions and that can be removed easily to adapt it for summer riding. The Husqvarna's integrated headlight protector is not as strong but it's simple to remove if you want to go off road and ride with goggles and a full-face helmet.
Both bikes have a very similar center of gravity height even though the Desert X is two inches longer, which also means it has a larger turning radius if you ever find yourself in downtown Split or Dubrovnik.

Scooter rental Dubrovnik Scooter rental in Dubrovnik is a great way to see the city and its surroundings. All scooter rental companies will require that you have a valid driver's license and be at least 18 years old. You will also need to make a deposit, which is usually returned to you when you return
Read More »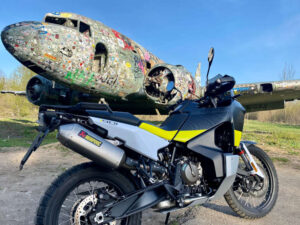 Trans Euro Trail (TET) is a network of off-road routes through Europe, covering over 70,000 km. The TET was conceived as a project to encourage responsible off-road motorcycling and four-wheeling, whilst also promoting sustainable tourism and economic development in rural areas. The TET is made up of a series of national and regional off-road trails,
Read More »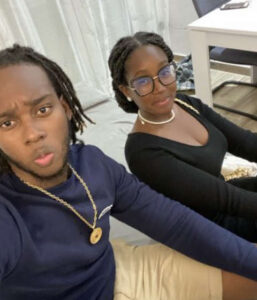 Back to all Au cœur d'une expérience dynamique au sein deDesmo Adventure Notre stage international à Split en CroatieXavier et moi-même, Ketsia, sommes deux étudiants martiniquais en école decommerce. Pour notre stage de 4 mois, nous avons eu l'opportunité de leréaliser au sein de Desmo Adventure.Desmo Adventure, une entreprise de location de moto en Croatie
Read More »